What is the Partner Portal?
The Partner Portal is our dedicated platform where our fitness partners can find all the operational resources and tools they need to assess and manage their performance.
If you are an existing partner to log in, please go to portal.hussle.com, if needed you can reset the password here.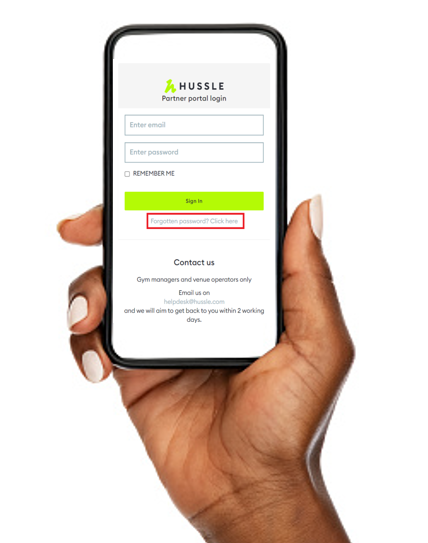 The Partner Portal allows you to:
Track revenue and approve your invoices
Respond to customer feedback and share on social media
Check your ranking versus your competitors
Keep track of who is using your club
Check the Pass Redemption Percentage
It gives partners access to information that could help to align its services, educate their teams, and be more productive.
Hussle set up the Partner Portal to connect, communicate, and engage with active partners. The portal is a password-protected site and portal access for new partners is generated in the initial onboarding process by our account managers.
Our fitness partners may assign their own Portal Administrator to manage Portal access on a per-user basis and review the performance metrics. The designated Portal Administrator can update operational hours, descriptions, amenities, facilities, check PARQ, etc.
Dashboard
There are 6 sections, each will provide a different statistic:
Your Invoice Last Month (invoice for the previous month)
Revenue Month to Date (total payable visits for the current month)
Pass Redemption (percentage of passes redeemed to passes purchased)
Average Feedback Score (the average feedback score for the last 90 days)
Page Views Month to Date (the number of views your club`s Hussle page has had in the month to date
Value per View Month to Date (the revenue your club receives per page view to date)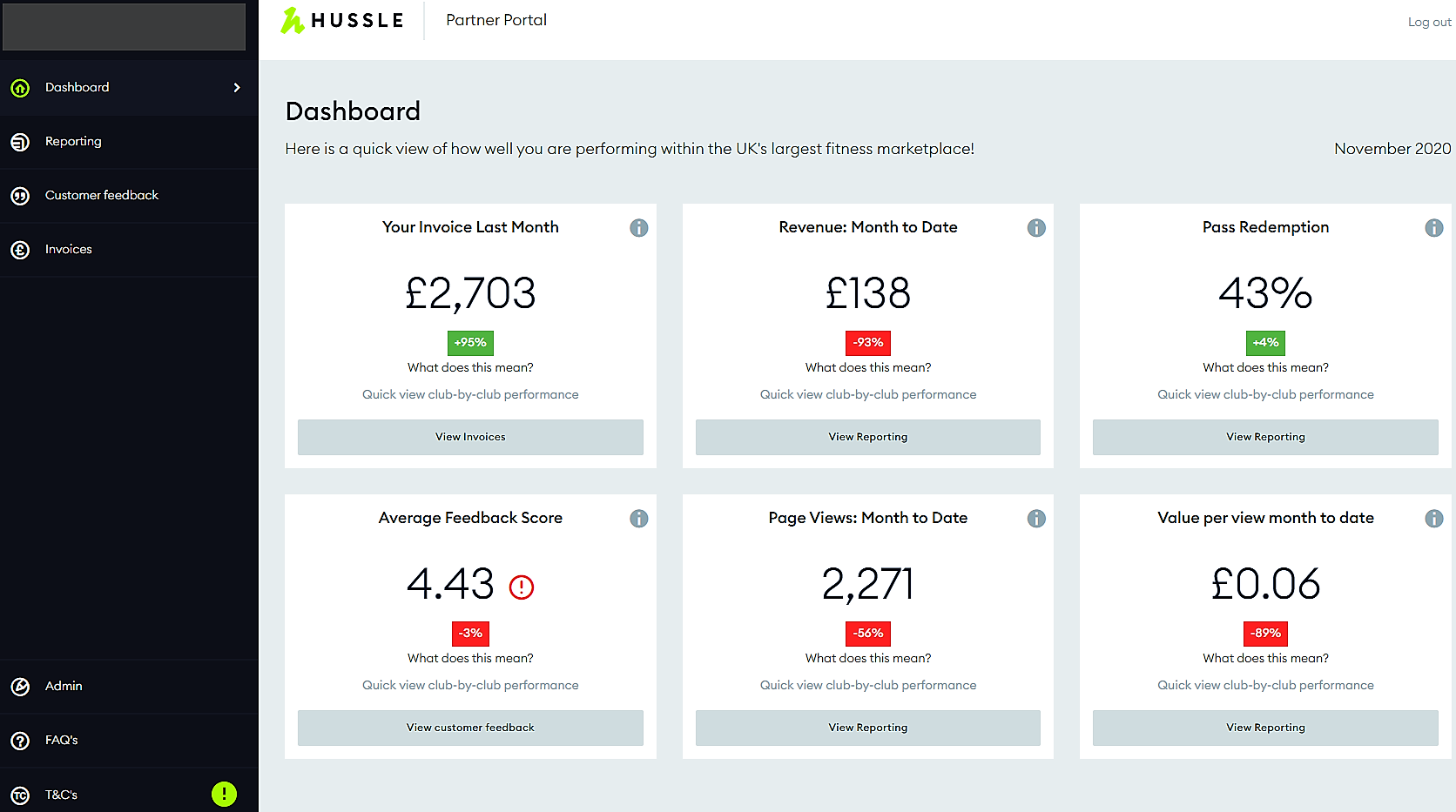 Important Note
The pass Redemption Rate is a calculation of day passes purchased, canceled and day passes redeemed in the last rolling 30 days. Typically, around 15%-25% of customers are expected to cancel and refund their passes, hence the 'expected' pass redemption rate should usually be around 75-85%.
Having a 100% pass redemption rate indicates that in the last 30 days all customers who have purchased day passes have also visited the club and their passes have been redeemed.
Please note, that this is a proxy number and Monthly+ pass redemptions are not included in this calculation due to the multiple-use aspect of it.